0 out of 5 stars
| | | |
| --- | --- | --- |
| 5 Stars | | 0% |
| 4 Stars | | 0% |
| 3 Stars | | 0% |
| 2 Stars | | 0% |
| 1 Stars | | 0% |
You have 2 options to BlackList a file, which are by using the file name and adding it to the virus database [ using MD5 checksum ]. Please note that file name-based BackLists will quarantine your files once detected, where CheckSum-based BlackList will follow your preference set for "Action for virus files".
Balcklist a file using the name
Go to Settings >> Scanner:- Into the "Blacklisted Files", add your File Name [ you should add a file name, not the complete path ]. This will be active instantly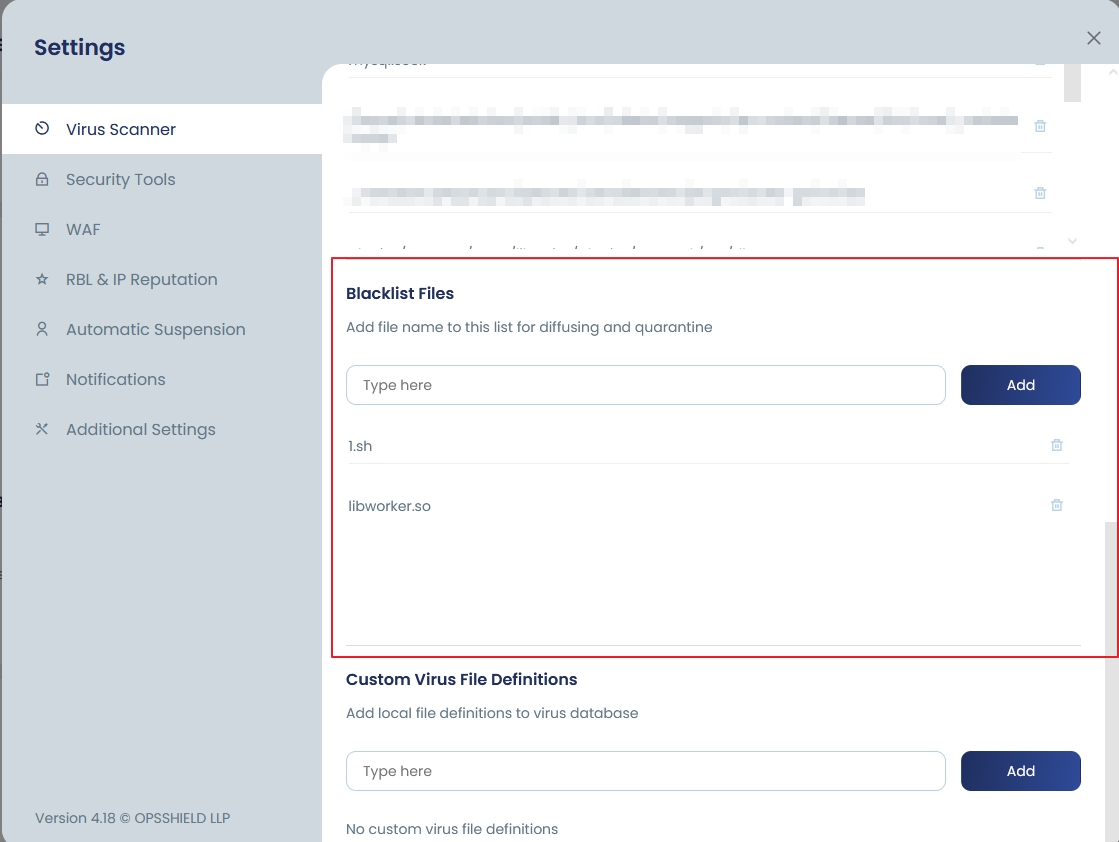 To Balcklist a File using CheckSum
Go to cPGuard >> Settings >> Scanner:- Into "Additional entry to Virus database", specify the path of your file on the server, and click on Add. This is not instant for manual scans but automatic scanner should load the changes instantly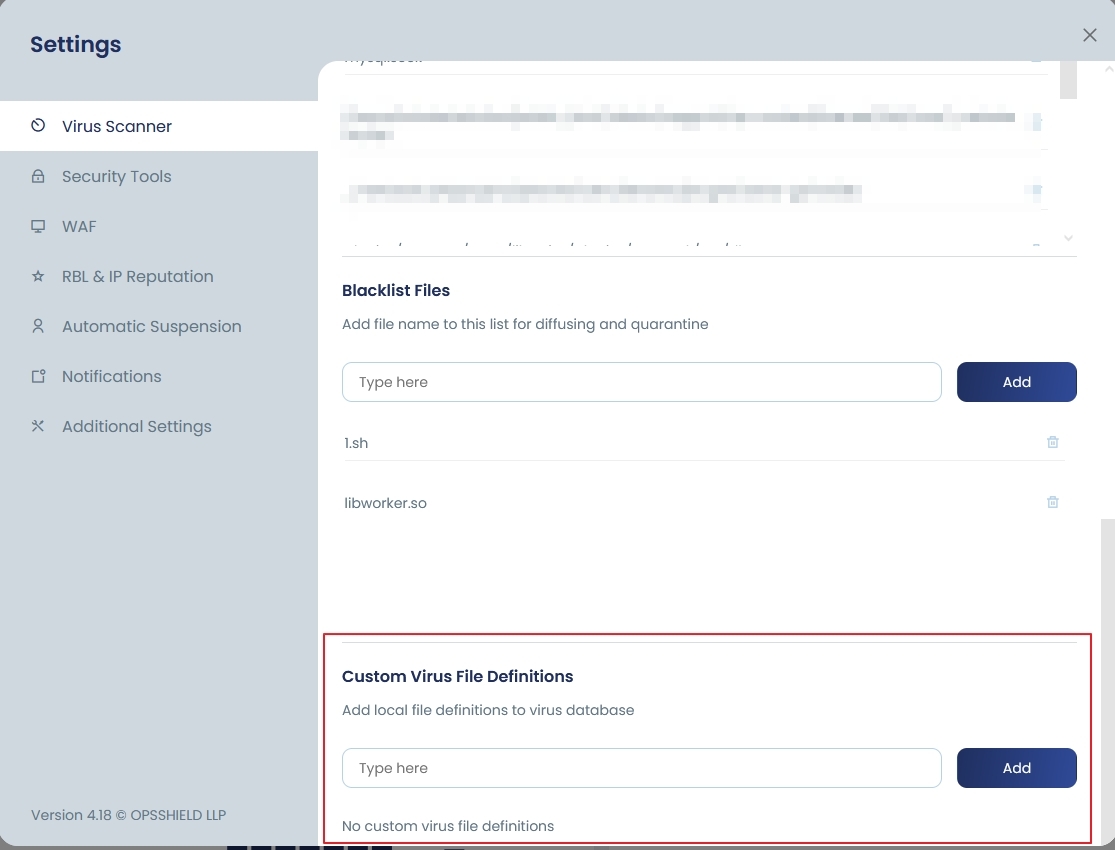 Was this article helpful?
0 out of 5 stars
| | | |
| --- | --- | --- |
| 5 Stars | | 0% |
| 4 Stars | | 0% |
| 3 Stars | | 0% |
| 2 Stars | | 0% |
| 1 Stars | | 0% |