By default a server is attached to the account of the license owner. The license owner, instead of sharing his username and password, can assign certain or all servers owned by him to another user with an OPSSHIELD account
To manage users, click on you name/profile picture on  the top right of the App and click Users.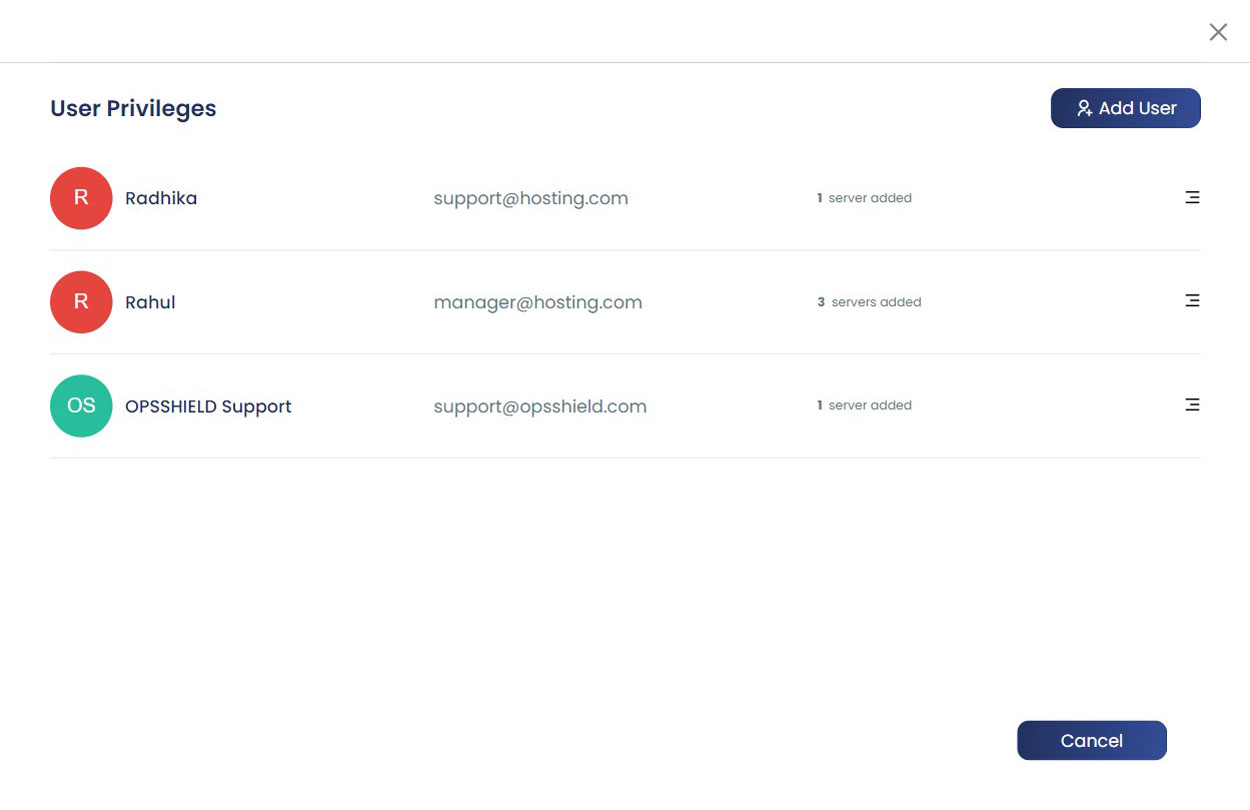 Adding new users
You can add new users with the Add User button. You need to provide a valid email address and select the servers you wish to provide access and click the add button. If the user already has an OPSSHIELD account he will be asked to confirm your request. New users will recieve an invitation email with a link and instructions to create an OPSSHIELD account.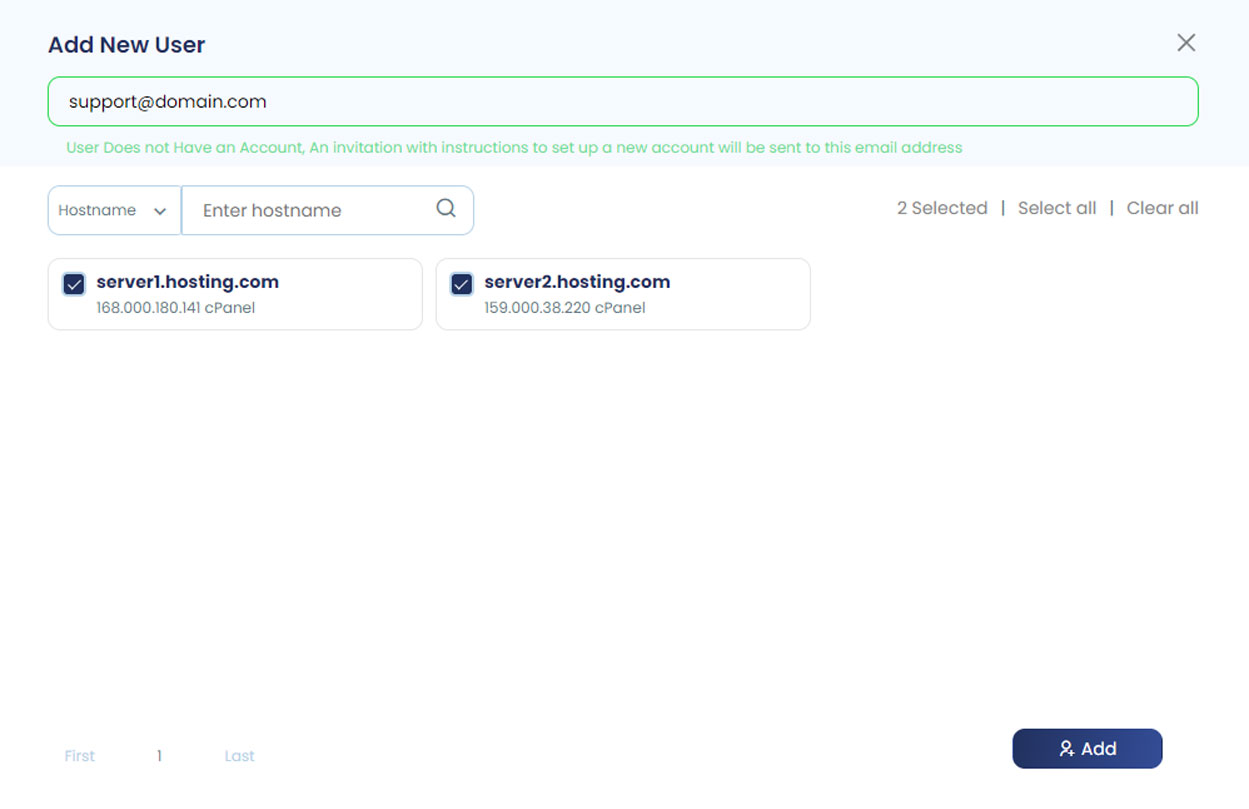 Only server owners can assign access of servers to others. A user cannot provide acess of server he has been granted access to others
Managing access
After adding a user, you can modify their access, add or remove servers and suspend or delete the access from the User Privileges page.