0.5 out of 5 stars
1 rating
| | | |
| --- | --- | --- |
| 5 Stars | | 0% |
| 4 Stars | | 0% |
| 3 Stars | | 0% |
| 2 Stars | | 0% |
| 1 Stars | | 100% |
You can whitelist a WAF rule ID in 3 ways.
1. From WAF Settings 
You may go to Settings >> WAF >> Whitelisted Rules and add the WAF rule ID into the list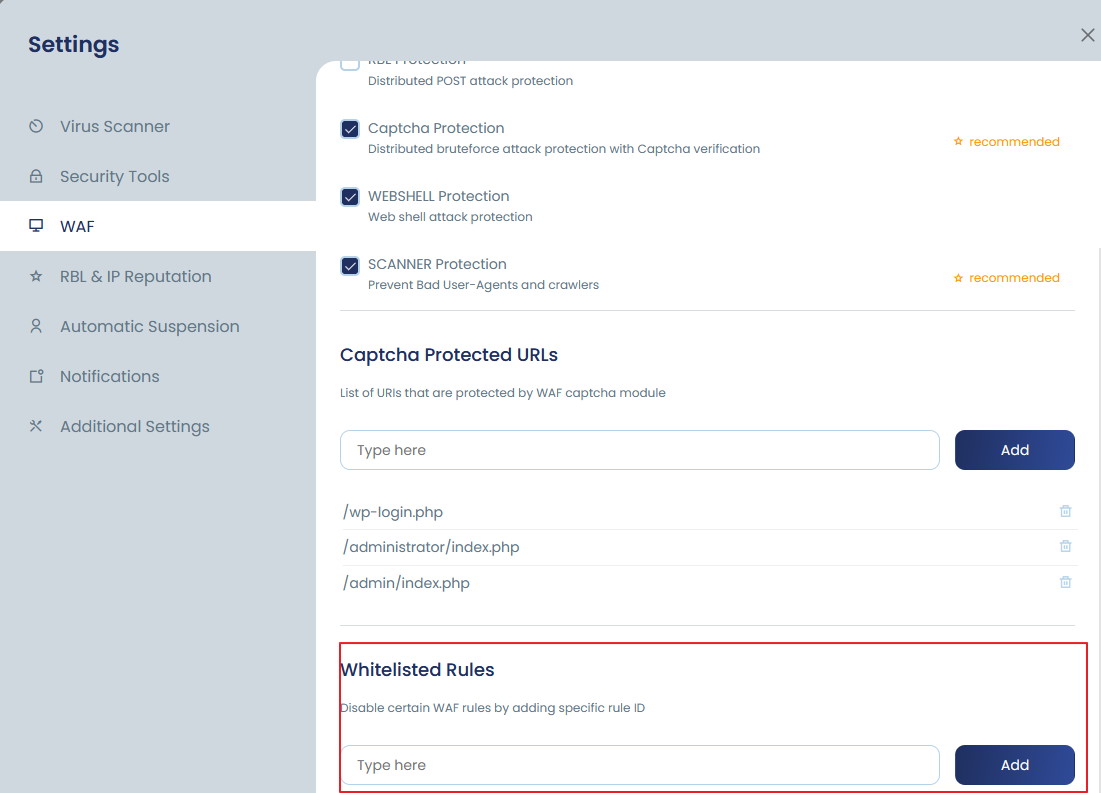 2. From WAF Logs 
From the WAF logs page, you can the option to directly whitelist a rule from the action menu against each entry.

3. Using CLI
You can also use the cpgcli CLI option to quickly whitelist the rule ID from your SSH terminal. Please run "cpgcli -h" for all options available. 
cpgcli waf --whitelist --add RuleID
Was this article helpful?
0.5 out of 5 stars
1 rating
| | | |
| --- | --- | --- |
| 5 Stars | | 0% |
| 4 Stars | | 0% |
| 3 Stars | | 0% |
| 2 Stars | | 0% |
| 1 Stars | | 100% |