cPGuard, from version 4.0 provides a centralised console to view and manage all your servers. You can review cPGuard related logs, start a scan, update the configuration and more from a single window without loging on to individual server control panels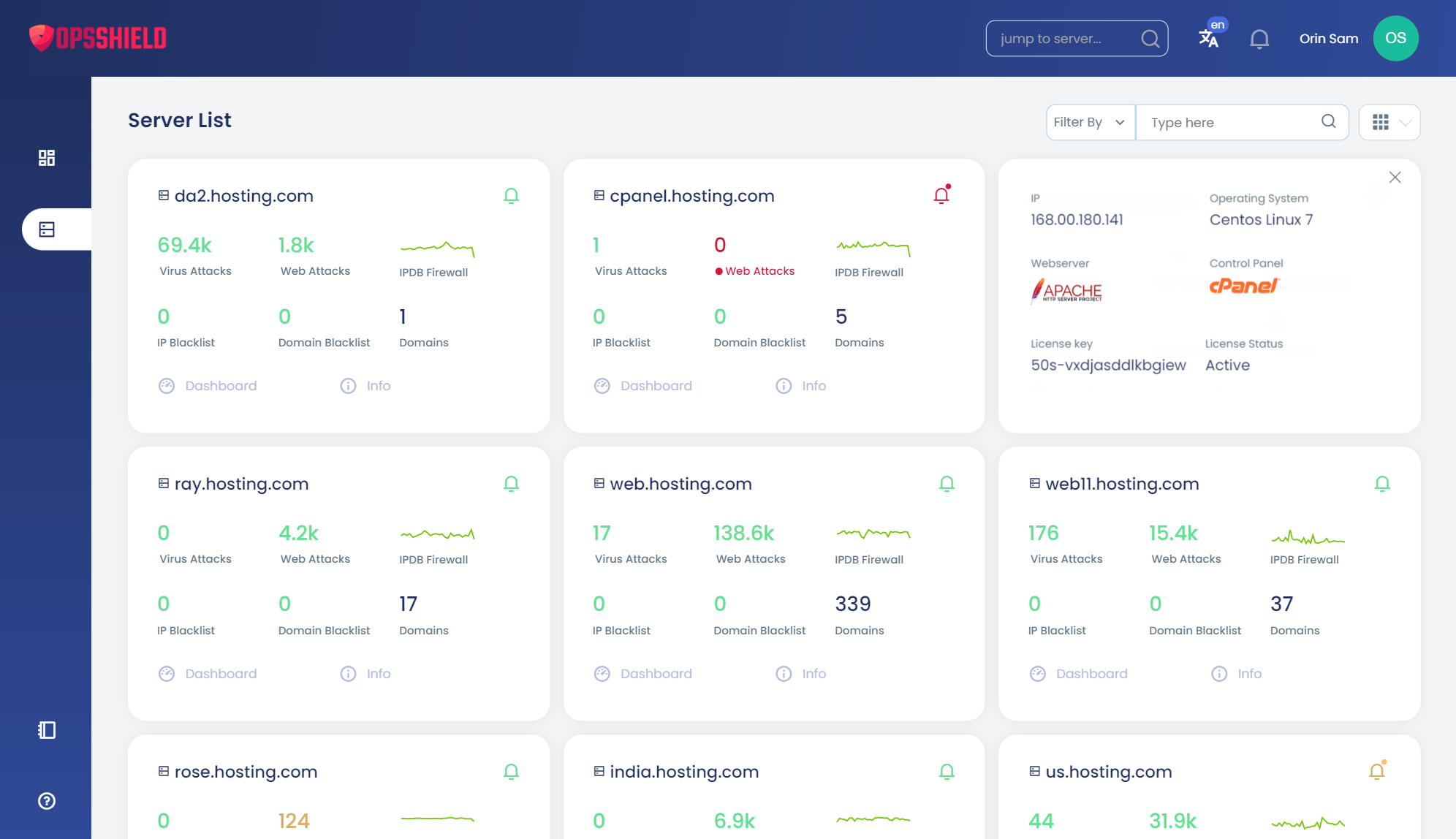 The App Portal is the graphical user interface to interact with the agent service running on your server. The idea with the Portal is to remove the UI's dependency with control panels/servers and provide an option to manage cPGuard on all your servers with a single login.
You can open the portal by visiting https://app.opsshield.com and loging in with your OPSSHIELD account. The portal by default (before opening a server) has two items in the main navigation, a consolidated dashboard and a page a list of your servers have access to.
To view logs and manage an individual server, you have to first open a server from the server list page. On opening a server the navigation changes to show various cPGuard features and settings.
You now have access to
Server Dashboard
Manual scans
Scanner logs
CMS threats
WAF logs
IPDB
Bot attacks
Domain Reputation
IP Reputation
Rootkit scanner
CSF configuraion
Settings
To switch to another server anytime, You can use the Quick search option by pressing / or You can go back to the server list from the navigation menu and then locate the server and open it.