0 out of 5 stars
| | | |
| --- | --- | --- |
| 5 Stars | | 0% |
| 4 Stars | | 0% |
| 3 Stars | | 0% |
| 2 Stars | | 0% |
| 1 Stars | | 0% |
Sometimes your license may show errors especially when your IP address is changed. So in such cases, you need to re-issue the license to register your new instance for the license key. You can use the following steps to re-issue your license.
1. Login to your account portal 
2. Once you logged in, find the license key that you wish to reissue under the "Services" section.
3. Click on the "Manage" button corresponding to the license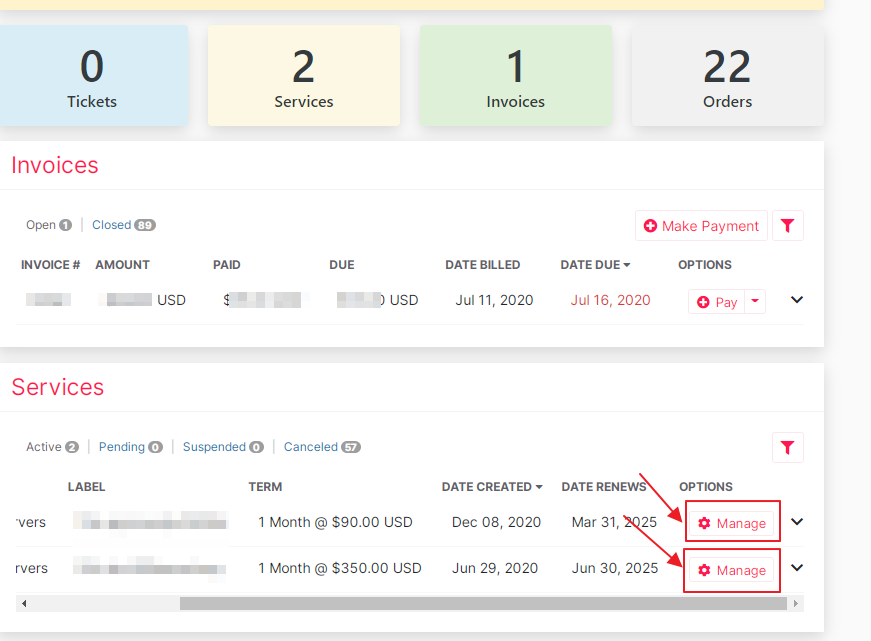 4. Click on the "Manage License" option from the left side menu . Then select "Reissue" checkbox and click on the "Save" button.

5. Now try to apply the license key again from your server and it should work.
If you face more issues to activate the license, please feel free to contact our support team
Was this article helpful?
0 out of 5 stars
| | | |
| --- | --- | --- |
| 5 Stars | | 0% |
| 4 Stars | | 0% |
| 3 Stars | | 0% |
| 2 Stars | | 0% |
| 1 Stars | | 0% |