How to fix the timeout error in App Portal
You may experience one of the following errors while opening the server dashboard from the App portal if our IPs are not whitelisted in your server or server firewall.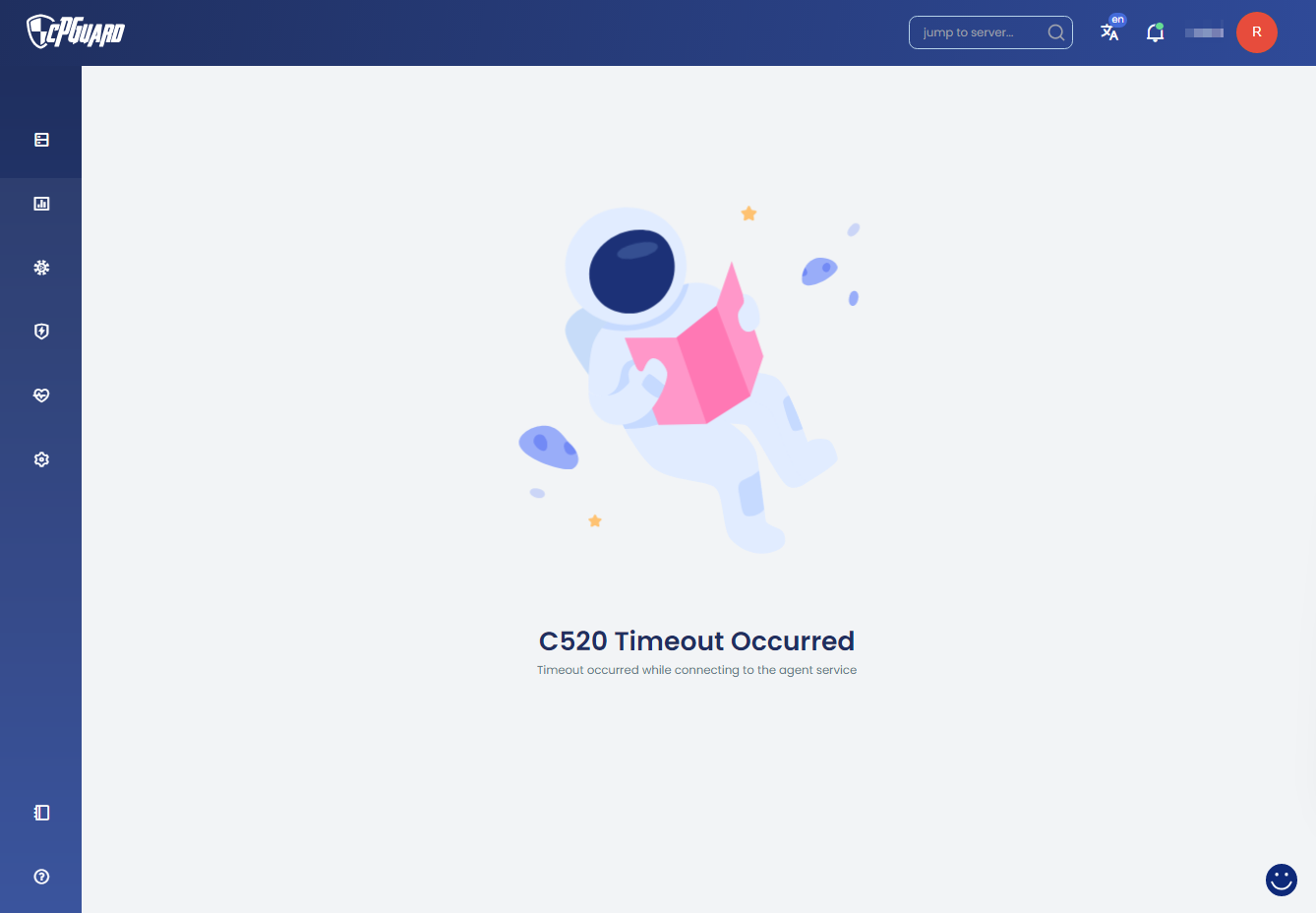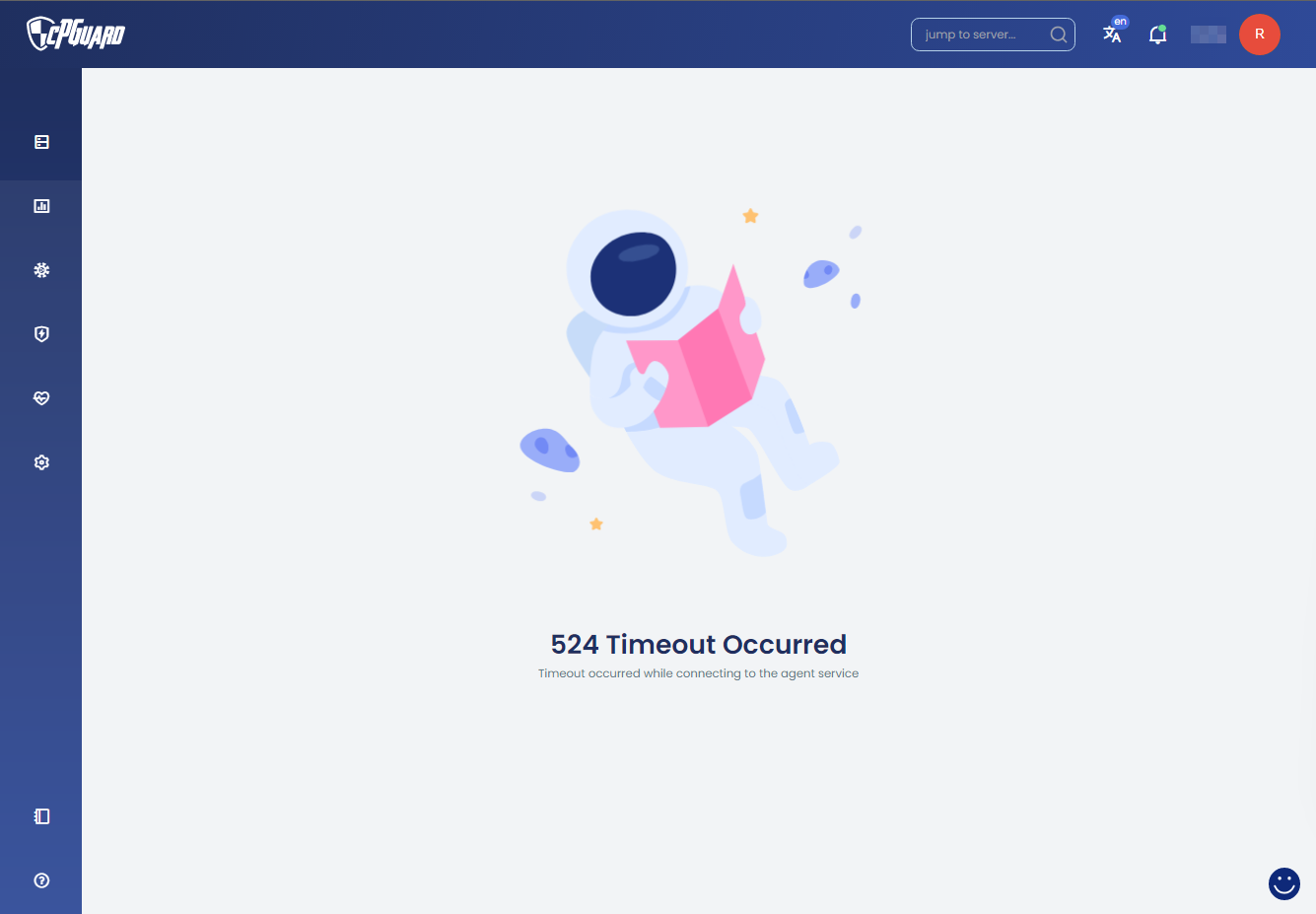 The App Portal services must be able to communicate to the agent service, which is running on port 9098 on the servers. Since this is  a custom port, we do not open it but we recommend opening the App Portal IPs on your server.
During cPGuard installation, we whitelist necessary IPs in CSF which is the recommended firewall along with cPGuard.
If you have a custom firewall on your server or in front of your server, you must whitelist the IPs listed in /etc/cpguard/cpgips.txt . We expect an uninterrupted connection from our Portal to our agent service, which is listening on port 9098 on your server. Once the connection issue is fixed, the error should not appear again.